Brightwork Ensemble: I Will Learn to Love a Person
Brightwork members Stacey Fraser (soprano), Aron Kallay (piano), Nick Terry (percussion), and Brian Walsh (clarinets) present music about love, longing, green skies, and an ever expanding universe.

Sunday, February 25, 7 p.m.
Drinkward Recital Hall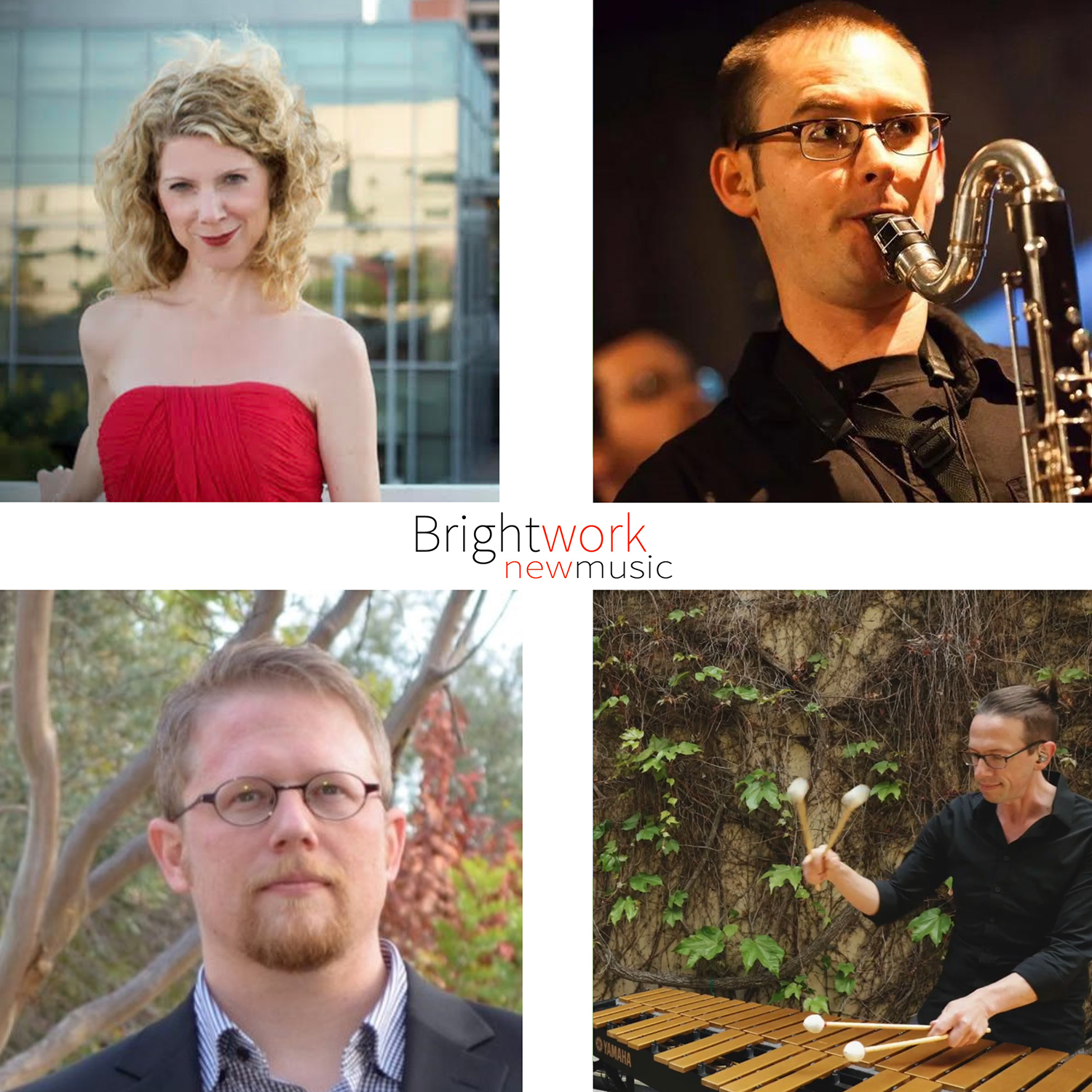 Clockwise from top left: Stacey Fraser, Brian Walsh, Nick Terry, and Aron Kallay. Photo courtesy of Brightwork Ensemble.